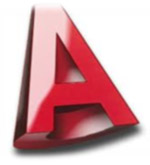 As well as using AutoCAD in conjunction with all the above Utility mapping Services, Discovery Surveys can also offer an AutoCAD bureau Service to Utility Service Providers as well as to Land/Estate Agents, Architects, Developers, Builders and too many other Clients.
Within this service we provide a draughting service ranging from Utility record collation, creating new drawings from engineers sketches, to amending existing drawings which have been modified on site.
In addition to the above we can also provide prints of any requested documents at A0.
Click here to contact us for more information on our AutoCAD and Printing Services.