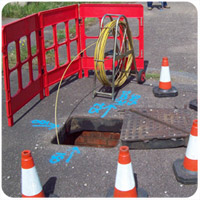 Using numerous techniques and technologies we can accurately plot the location of all existing sewers onto Topographical or Ordnance survey plans. This will include Depths, Sizes, Materials and condition of each Manhole, and any potential contamination issues.
Upon request we can also include Manhole Survey Cards, CCTV Surveys and perform confined space surveys using our specially trained operatives to obtain information that cannot be obtained from the surface of the chamber. It is vital when planning drainage renewal, drainage discharge consent, connectivity of drainage routes and to comply with ISO 14001 regulations.
Using industry leading equipment with no expense spared our CCTV surveys provide a useful asset for the validation of existing data collection and underground asset assessment. By applying a flexible approach to best meet your needs our CCTV surveys are an invaluable part for any planned maintenance works, ensuring no future unexpected costs.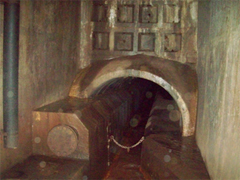 All of our equipment is operated by certified engineers who have been trained to the highest standards. We pride ourselves in our flexibility; working with each client individually to obtain the best possible results for them.